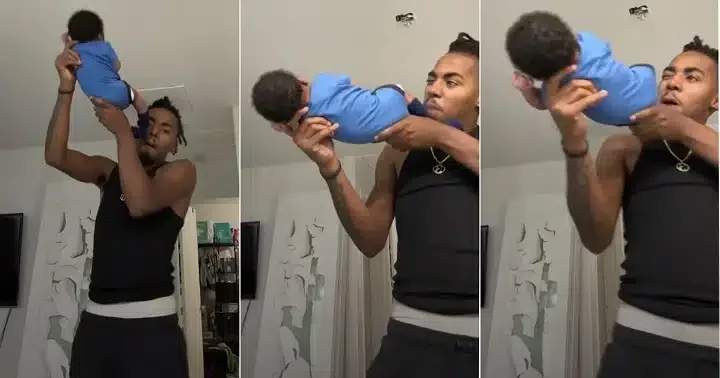 A young mother screamed after sighting her husband using their baby boy as a human gun at home.
The man identified as @lyfeof3 on TikTok has shared the video to reveal the moment he used his baby to shoot empty spaces.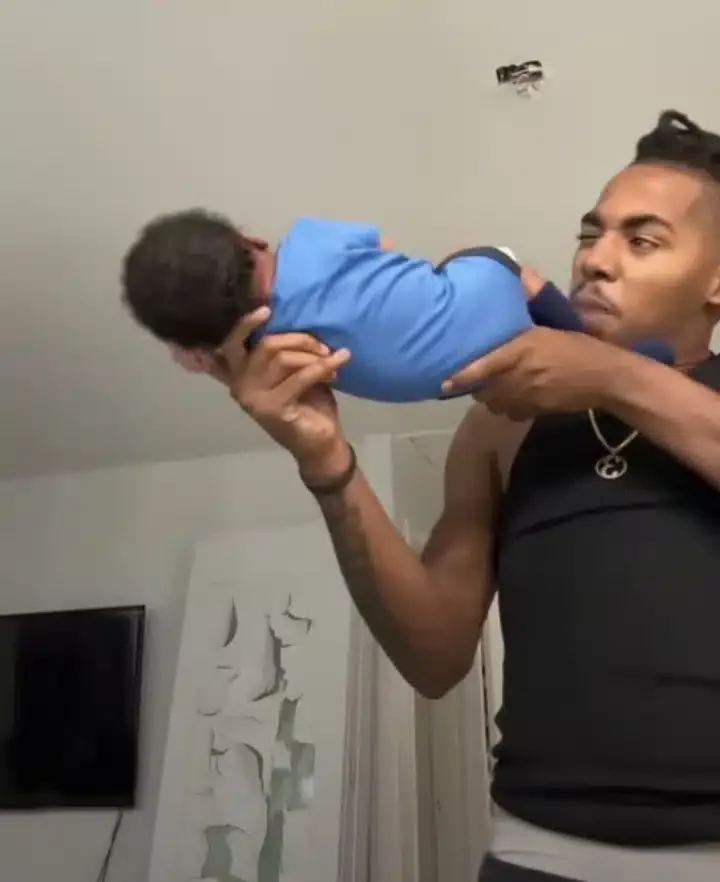 Sharing the video, he stated that playing with his baby is what makes being a daddy enjoyable.
"Me enjoying being a dad," he said.
The baby seemed to be enjoying what his dad was doing to him as he didn't cry or whimper.
The baby's mother wasn't having it as she kept telling @lyfeof3 to leave the baby alone and go set up the baby's bottle maker.
Watch the video below: