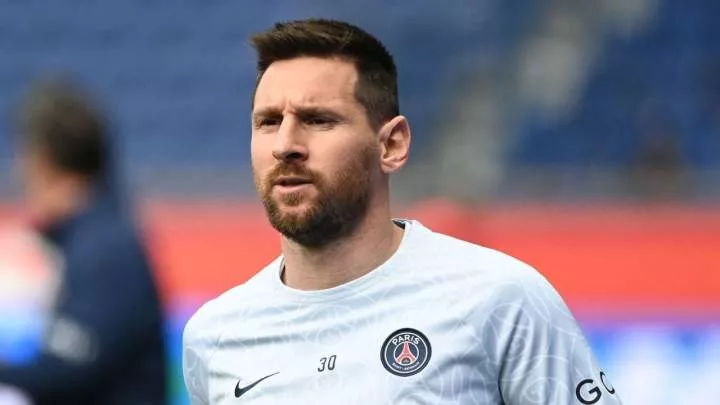 Argentina captain, Lionel Messi, has said if he wins the 2023 Ballon d'Or it will be good.
Messi and Manchester City's Erling Haaland are among the top contenders to challenge for this year's Ballon d'Or.
The 35-year-old arrived in Beijing, China by private jet last weekend and was greeted by hundreds of jubilant fans.
Messi, who is set to lead Argentina to face Australia in a friendly next week, was interviewed by Chinese media on a Chinese stream platform to talk about the Ballon d'Or, World Cup and Man City manager Pep Guardiola.
When asked about this year's Ballon d'Or, Messi said,
"Ballon d'Or? At this point in my career, if it comes, it's good and if it doesn't, nothing happens."

"Does the Ballon d'Or matter to me? No, at this stage in my life, it is no longer important to me. I have always said that individual prizes are not what matters to me but the collective ones are the most important to me. The most important prize at the moment is the World Cup. This is the greatest prize for me."