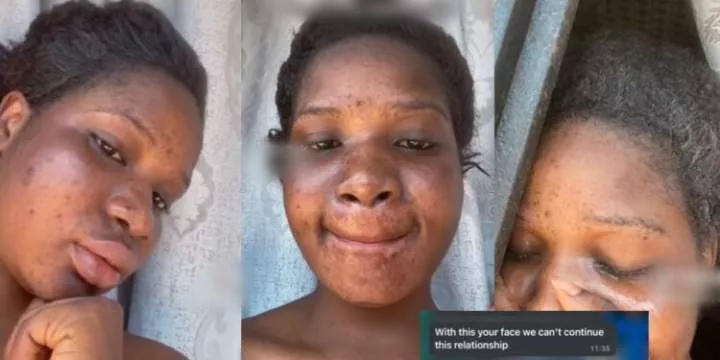 A young Nigerian man has reportedly broken up with his 'serious' girlfriend after her face was badly damaged by an organic cream.
The young lady in question took to TikTok to lament bitterly after being dumped by the love of her life because he was embarrassed by her look.
She shared screenshots of their WhatsApp conversation where he called it quits because he couldn't cope with her damaged face.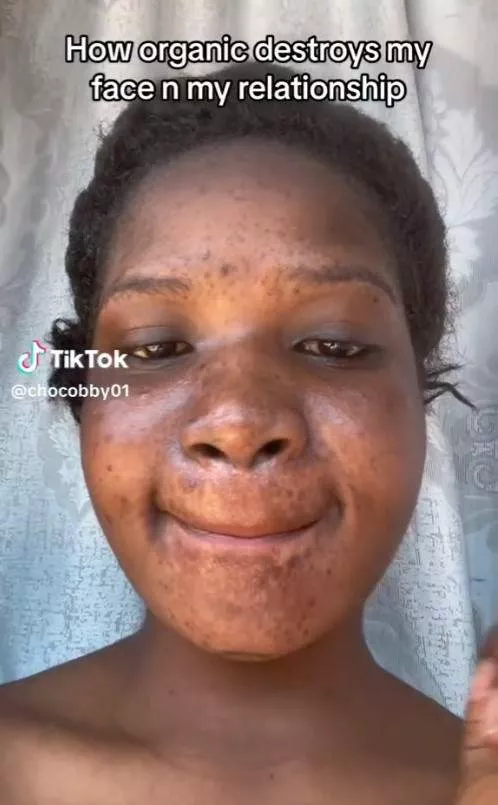 He also chided her for refusing to listen to his advice to stop using the cream. According to him, he had warned her to stop using the cream but she persisted and even got another cream recommended by the vendor to clear up the spots. Sadly, it only made it worse.
In a fit of rage, he said he couldn't continue with the relationship anymore because he can't date someone that doesn't listen to him.
Watch the clip below,