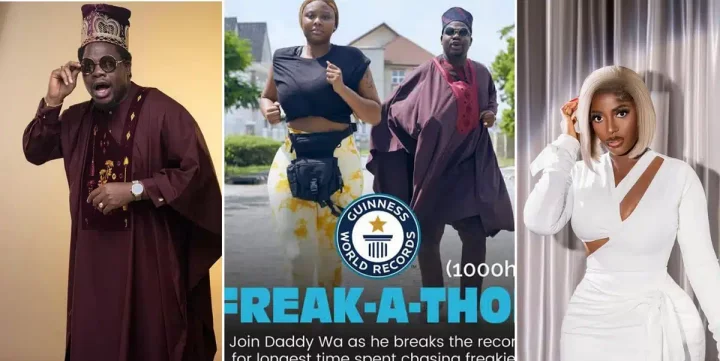 Nigerian skit maker and content creator, Debo Adebayo, popularly known as Mr. Macaroni, has taken to his Instagram page to congratulate Hilda Baci and share the valuable lesson he learned from her cook-a-thon.
In his post, Mr Macaroni commended Hilda Baci for her determination and resilience in continuing to cook even after surpassing the previous record of 87 hours set by Lata Tondon.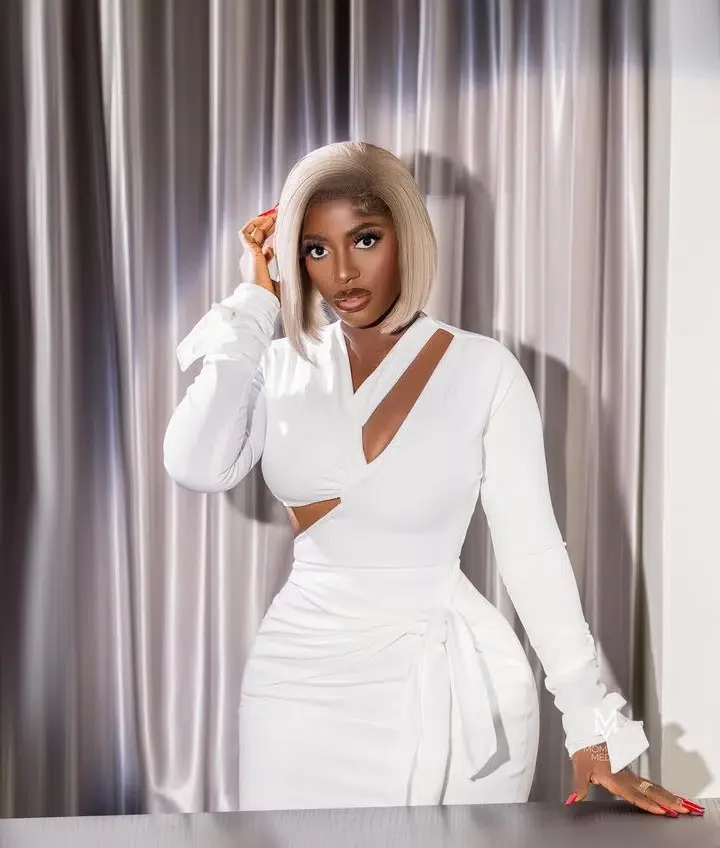 He acknowledged that her decision to push herself to reach 100 hours ultimately led her to set a new world record, despite the deduction of 7 hours by Guinness World Records.
Expressing his gratitude to Hilda, Mr Macaroni stated that he is inspired to do more and announced his upcoming record attempt called "Freak-A-Thon," where he plans to spend the longest time chasing "freakies," possibly referring to his comedic skits.
In his words:
"Congratulations Hilda Baci. The greatest lesson here is that Hilda did not stop even after surpassing the 87 hours set by Lata Tondon.

She went all the way to 100 hours and the decision to do so helped her set a new world record despite GWR taking away 7 hours.

I'm inspired to do more. Thank you, Hilda. Daddy Wa is ready to shake the world".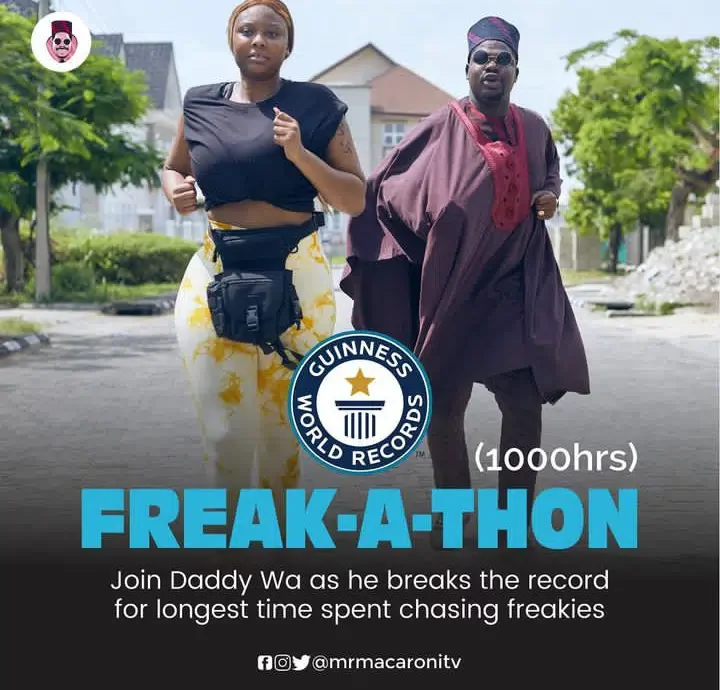 See the post below: