A man had has been captured by residents after he singlehandedly stole a community transformer overnight.
It was gathered that the audacious thief had, in a way which still shocks everyone, stole the transformer while the residents slept at night but was caught by some members of the vigilante.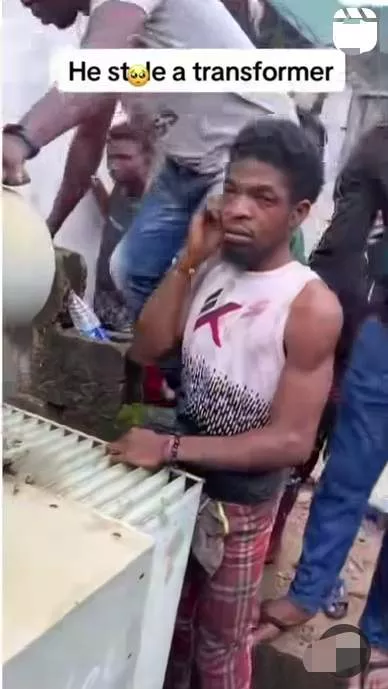 A video which surfaced online captures the moment residents had trooped out in large numbers following the act.
The transformer thief had gotten red swollen eyes after he had been pounced on by angry residents for trying to steal their power source.
Some marveled at his audacity and wondered how intends to sell the transformer after stealing it.
Tunde Ednut who shared the video wrote:
"This guy tiff a whole community transformer. People geh mind Oo! What if the thing shock am?"
Watch the video below: