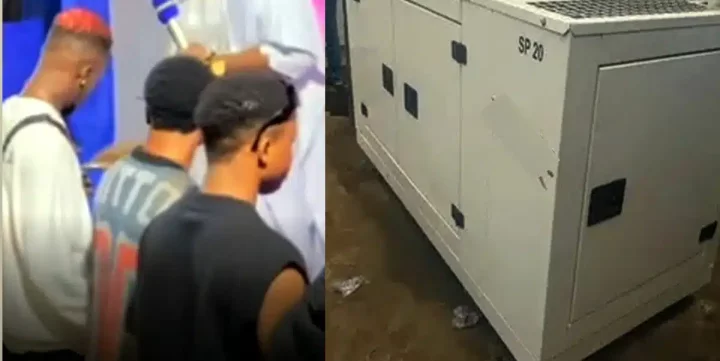 In a remarkable turn of events, a church located near Ladoke Akintola University of Technology, Ogbomosho (LAUTECH), has received appreciation from a group of individuals known as "Yahoo Boys" for not condemning their activities, unlike other places of worship.
The incident was narrated by Chris Popoola, a former student pastor at the church, who shared his experience and shed light on the implications of the story.
According to Chris, during his time as a student pastor, the senior pastor of the church frequently criticized the activities of Yahoo Boys, which resulted in their withdrawal from attending services.
Seeking acceptance and understanding, these individuals flocked to another nearby church that did not judge them for their actions.
The surprising twist occurred when news spread that the Yahoo Boys had collectively purchased a noiseless generating set, commonly known as a "Mikano gen," as a gesture of appreciation for the church that welcomed them without condemnation.
The new generator was intended to alleviate noise disruptions during services, thus demonstrating their gratitude.
Chris utilized this anecdote to highlight a deeper message about sinners' search for validation and spiritual guidance.
He wrote;
"When I was a student Pastor in a church in Lautech Area, I remember how yahoo boys stopped coming to church and trooped en mass to this other church because my senior pastor would not stop warning them.

Not long,we heard yahoo boys bought Mikano gen for this other church. The point of my story is - sinners know where to go when they want to hear the truth of God's word and they know where to go when they want validation.

Don't let yourself be a motel for validating sinful lifestyle rather be the spot where they find conviction by the Holy Spirit."
See below;